Organiser
Healthify Africa and the Health Proactivists Initiative
Is this a virtual event?
Yes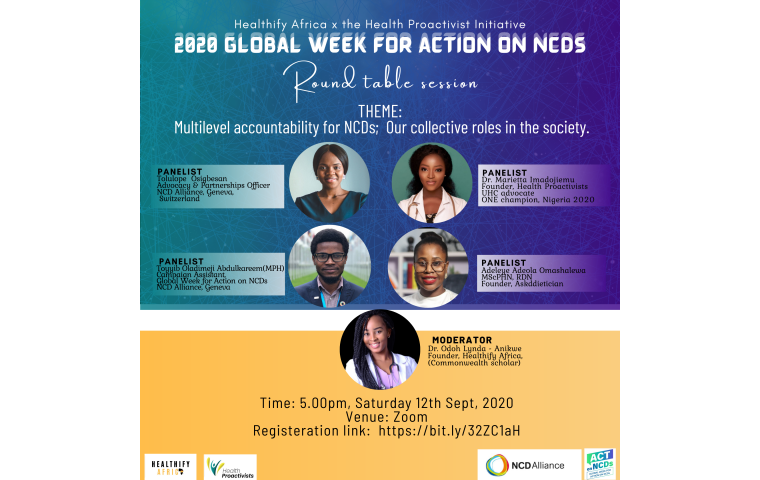 Healthify Africa and the Health Proactivists Initiative, network member organisations of the Global NCD alliance will be hosting a roundtable session with experienced professionals to raise a unified voice that will push Nigerians to act on Non- communicable diseases at all levels starting with the smallest unit- the individual right up to the government levels.
The aim of the Round table is to stimulate a mind set shift in all participants that will be translated into action across all levels and to collectively generate action plans to this effect.
Time: 5.00pm, Saturday 12th, September, 2020
Theme: Multilevel accountability for NCDs; Our collective role in Society.
Venue : Zoom ( Registeration link available)