Organiser
WHO Civil Society Working Group on Noncommunicable Diseases
Location
WHO HQ
Geneva
Switzerland
Is this a virtual event?
Yes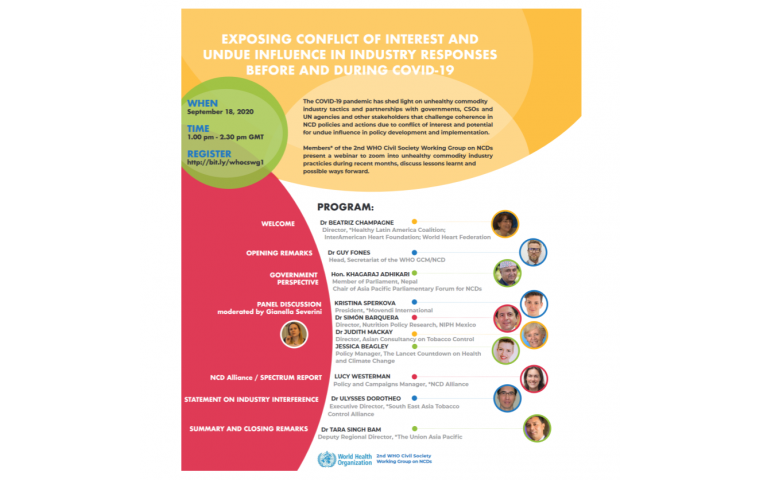 VIRTUAL ONLINE MEETING: REGISTER HERE
The COVID-19 pandemic has shed light on health-harming industry tactics and partnerships with governments, Civil Society Organizations, United Nation agencies and other stakeholders that challenge coherence in NCD policies and actions due to conflict of interest and potential for undue influence in policy development and implementation. What lessons can we learn from industry tactics before and during COVID-19 for post-pandemic NCDs response? Join the WHO CSWG on NCDs on Friday 18 September, 3.00 pm CEST for more. Register now!
Find the statement release here.