WHY 'BRIDGING THE CARE GAP'?
It's not rocket science. Access to healthcare shouldn't cost the moon and the stars. No one in any country should lose a child, parent, or spouse to an illness that is preventable or treatable. No one should see their family go hungry, because they've had to choose between buying lifesaving medicine or food.
Yet for 210 million households each year facing catastrophic health expenses due to out-of-pocket payments, this is the reality.
That is why the 2023 Global Week for Action will be sending the message that now is the moment for caring.
Universal Health Coverage (UHC) is key to care
World leaders have committed to ensure that everyone has access to healthcare, regardless of their ability to pay, by 2030 – this is known as Universal Health Coverage (UHC).
But globally almost no progress has been made towards that promise. For far too long, way too many people have been deprived of UHC and adequate healthcare. In many countries and communities, especially the most marginalised ones, healthcare is often paid for out-of-pocket, and those who cannot pay their bills can end up paying with their lives.People living with NCDs are especially hit with out-of-pocket expenses. Although the NCD burden is universal, low-and middle-income countries (LMICs) are the hardest hit. Over 85% of premature deaths between the ages of 30 and 70 from NCDs occur in poorer countries. This makes NCDs far more than a health issue – they are a major human rights and equity issue, as they unfairly burden the poorest and most vulnerable populations with disease, disability and death.
Image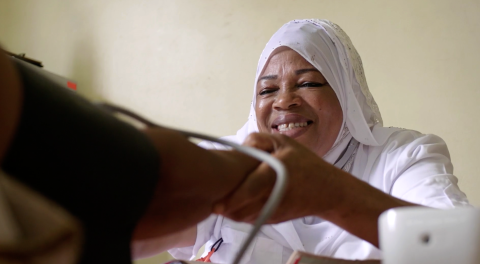 NCDs are intertwined with poverty
NCDs are both a cause and a consequence of poverty. Grossly high expenses due to out-of-pocket payments for NCD treatment push millions of people worldwide into extreme poverty every year. COVID‑19 and its responses have worsened these inequities and created new vulnerabilities.
We have seen this pattern of inequity before: the early days of the HIV/AIDS epidemic were marked by discrimination and lack of access to treatment. These issues were overcome in many parts of the world by working with affected communities.
Under-investment inhealthcare continuesto prolongthe burden of NCDs globally. Financing for NCDs has been stagnant over the last 30 years, stalling policy and practice despite governments' commitments.
While global health spending more than doubled in the past two decades, high-income countries account for roughly 80% of this increase. At the same time, in high-income countries 70% of health spending comes from governments while in low-income countries 44% of health spending is out of the pockets of people seeking healthcare.
Image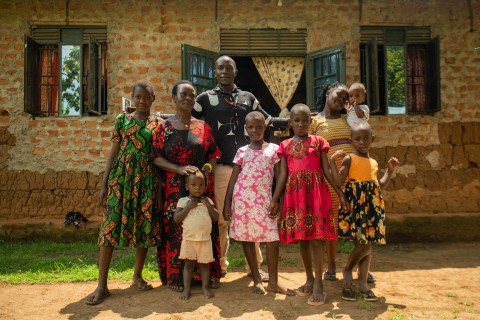 A human rights approach demands care for every person, every family, every community
It is time to recognise this inequity for what it is: a violation of human rights on a global scale.
The 2023 Global Week for Action will call for fair and effective solutions to support every person, every family and every community affected by NCDs and the cost of care and treatment. As a follow-up to the first UN High-Level Meeting on UHC in 2019, heads of state and government will meet again in September 2023 in New York to discuss UHC. This meeting is an opportunity to build on progress to date and to advance UHC policy and implementation ahead of 2030.
We are calling on governments to accelerate action on NCD prevention and care policies globally across the three UHC dimensions of financial, service, and population coverage.
The three dimensions of Universal Health Coverage

Financial coverage

Service coverage

Population coverage

We are asking for:
We are asking for:
We are asking for:
Financial-risk protection mechanisms to be in place to ensure the cost of using healthcare does not put people at risk of financial hardship.
High-quality essential health services across the continuum of care to be available, according to need.
Equity in access to health services, so that the entire population is covered, not only those who can afford services.
UHC is a powerful tool to reduce health inequities and to move towards achieving the Sustainable Development Goals (SDGs). Achieving UHC requires the integration of NCD prevention and care services in the design and implementation of UHC health benefits packages.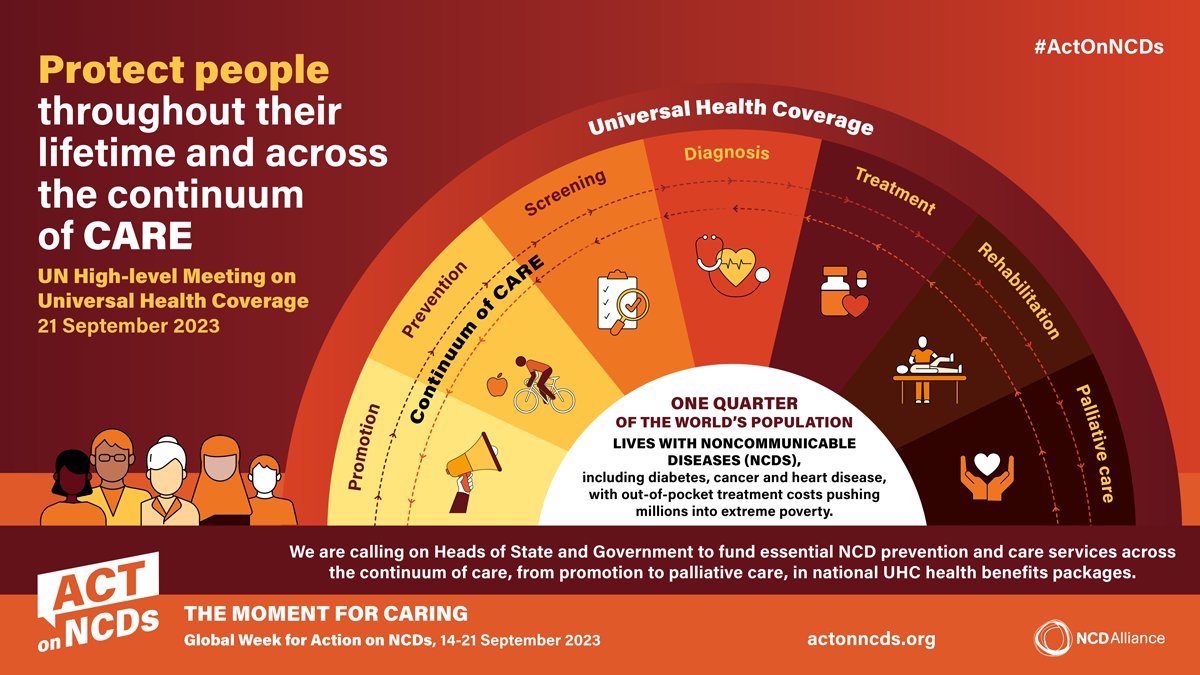 With the upcoming UN High-Level Meeting on UHC, Heads of State and Government have an opportunity in 2023 and beyond to remove the burden of healthcare costs from people living with NCDs by:
increasing domestic investment
allocating public financing for health, particularly at the primary healthcare level
ensuring funding for NCD prevention and care services as part of national development and financing strategies, including those that inform official development assistance
keeping UHC people-centred and addressing the needs of people living with NCDs, including both those who have or have had one or multiple NCDs as well as their care givers, in the design, planning, implementation and evaluation of UHC programmes and services.
By committing at the highest political level, Heads of State and Government can accelerate progress on health outcomes and socio-economic development, ensuring a brighter and healthier future for all.
We are calling on heads of state to
1
INVEST
in the prevention and control of NCDs through adequate, predictable, and sustained resources for UHC
2
ACCELERATE UHC
implementation by including quality NCD prevention and care services in country UHC health benefit packages
3
ALIGN
development and global health priorities to achieve UHC
4
ENGAGE
people living with NCDs to keep UHC people-centred
Read our UHC brief to find out more on NCD care.
Image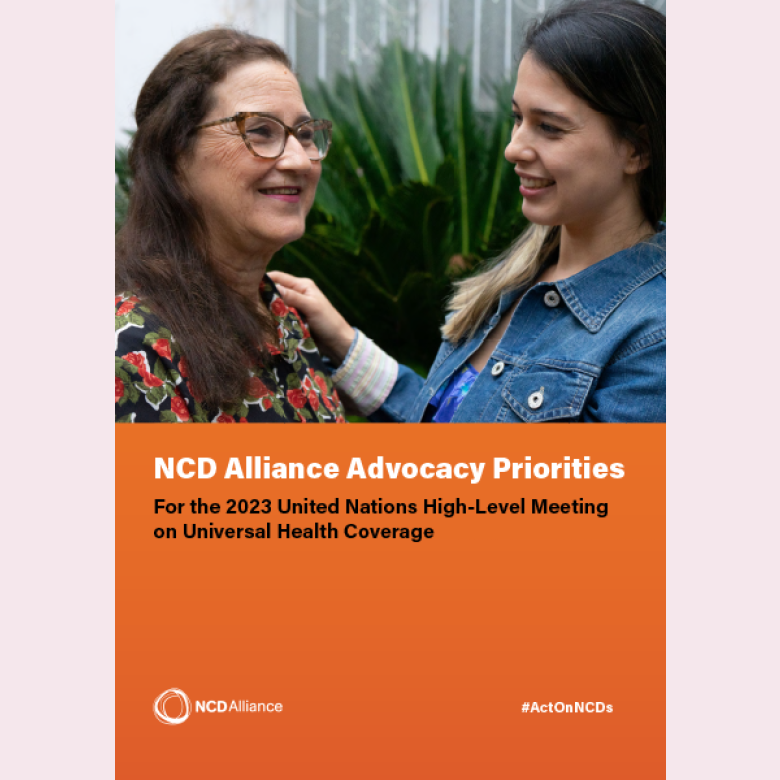 NCDA Advocacy Priorities for the 2023 UN High-Level Meeting on Universal Health Coverage