Game: EndoStats Health Rights BINGO!
Organized By: People living with Endometriosis , advocates, partners and various community stakeholders.
Target group: People living with endometriosis and their support network, advocates, policy makers, legislation officials on national and regional levels within designated regions.
Designated regions: EU, USA, LATAM, Middle East, Asia, N. Africa, W.Africa, COMESA, Australia and New Zealand. Etc
Objective: The objective of the EndoBingo is to facilitate knowledge exchange, highlighting policy and research gaps, opportunities for lobbying, advocacy and creating awareness both within and around the community. That participants understand how policies are made and implemented and what their role is in the bigger picture. The new World Health Organization's ICD11 endometriosis codes are highlighted.
Deliverables: An engaging, informative and thought-provoking event that drives cross-functional knowledge exchange and engagement between people living with endometriosis and the wider communities, including advocates and healthcare professionals.
To play: https://www.endostats.com/bingo.html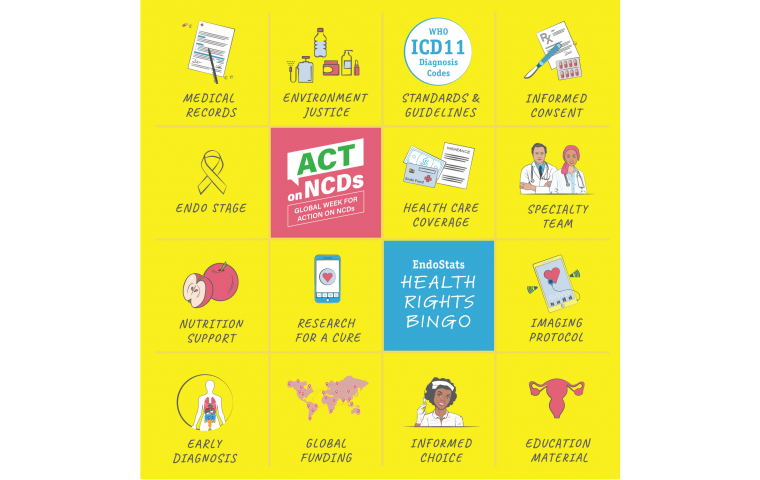 Tampa Bay, FL
United States