The Growing Crisis of NCDs in Uganda
As part of our campaign to #ACTonNCDs, we are holding a panel presentation on September 29th, 9:00AM PST.
Be sure to join us as we discuss this growing crisis of NCDs in Uganda, and what #RoseUgandaTeam is doing about it.
Our panelists include: Rose Uganda's Program DIrector, Director of Nutrition, and our Fellows that are working out in the field.
Our panel discussion will discuss what are NCDs, why they are increasing and causing preventable deaths. Once considered a health problem of adults has extended into all ages and has become a global health concern.
We will talk about prevention and why our educational programs are working as we teach the rural poor how to improve the health and welfare of their children and families.
Register at https://end_ncds.eventbrite.com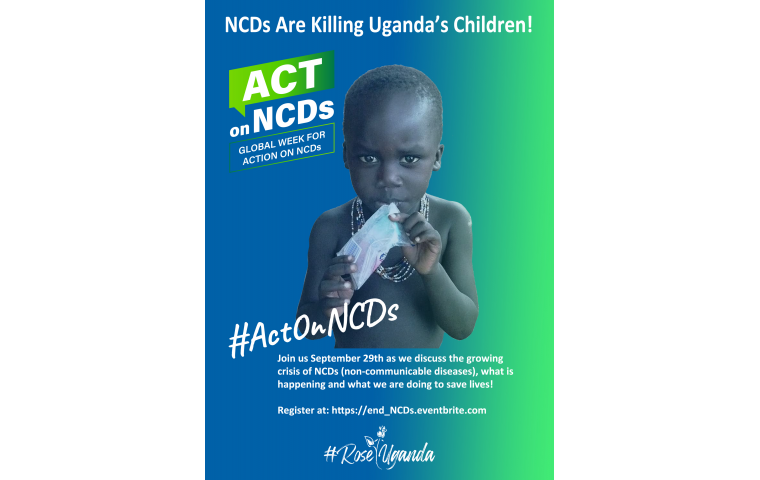 P.O.Box 199
Ntinda, Kampala, Uganda
Kampala
Uganda