How to Talk About Health and Climate Change (webinar)
Free webinar on how to talk about health and climate change on 9th September 2021. 
COP26 is a crucial moment for both people and planet. Inclusion of health considerations in climate policymaking protects populations, offers economic benefits, and build public support for ambitious climate action.
In the months leading up to COP26, GCHA is hosting a series of webinars focussed on specific skills, framings and tools to help ensure that advocacy by the climate and health community is its strongest yet and to build momentum as the negotiations approach.
Webinars are scheduled for every other Thursday at 10am edt / 4pm cest, and will include interactive discussion and sharing of knowledge and experience. Each webinar will focus on a particular skill or policy area. 
For our free webinar on 9th of September the topic is How to talk about health and climate change
Join us!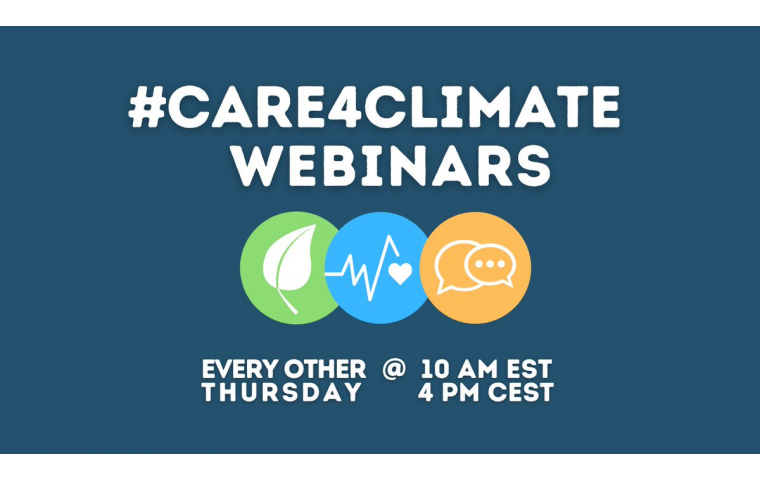 Global Climate and Health Alliance

Berkeley, CA
United States