Overcoming Tobacco Industry Interference to Achieve Sustainable Development Goals
VIRTUAL ONLINE EVENT: REGISTER HERE
COVID-19 and its devastating consequences have exposed the necessity of aligning both public health measures and economic initiatives with the United Nation's Sustainable Development Goals (SDGs). Although the tobacco industry pretends to support and contribute to the SDGs, time and again their actions have directly opposed progress.
GGTC, a partner in STOP, is hosting a webinar on how to implement the WHO FCTC in a way that will counter tobacco industry interference with SDGs while strengthening local economies through retaliatory measures against the industry. Participants will be presented with tools, knowledge and methods for changing public opinion on the tobacco industry's involvement with the SDGs.
Register today to learn from members of the UNDP, WHO EMRO, WHO FCTC and more how to build a sustainable future free from tobacco influence. The discussion will be chaired by Dr. Judith Mackay.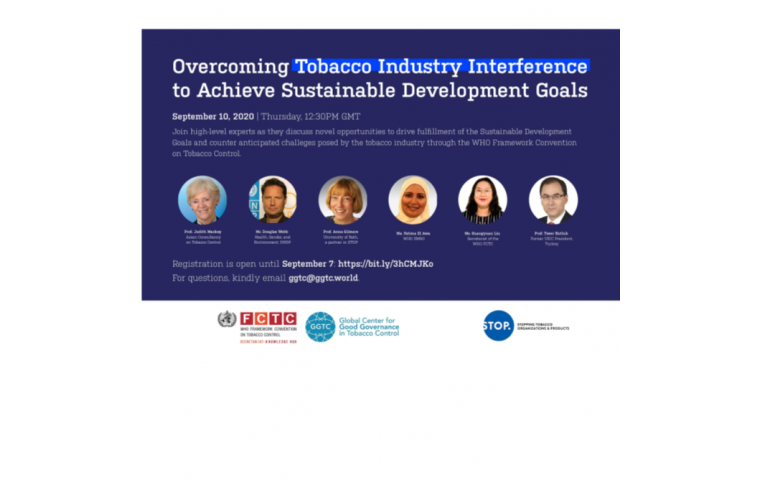 STOP and the WHO FCTC Secretariat for Knowledge Hub 5.3

Thammasat University
Pathumthani
Thailand