State level consultation on Tobacco Tax organized in Shimla by Nada India Foundation
A Himachal State level consultation was organized in Shimla on 7th and 8th September 2022.
Youth Forum on Good health was organised with Students of Economics Department by Nada India in collaboration with the Department of Economics, Himachal Pradesh University Shimla.
Dr Gopal Chauhan, State Nodal officer for Tobacco and Other NCDs, Himachal Pradesh shared his insights with Nada Young India Network for Good Health, Youth groups, #Economists and Academicians regarding the Strategy of the Big Tobacco Industry to target the young minds and influence them to eventually fall into addictions of Tobacco! Bringing economic loss to the dear ones and family while increasing the economic burden on the whole of #India Tobacco Taxes act as Gateways for Tobacco use! The easy availability and accessibility of dangerous tobacco products need to be controlled to protect the future generation.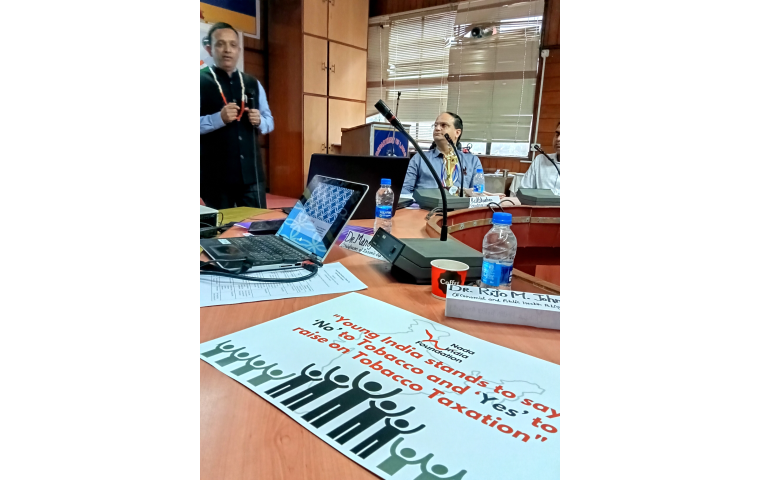 Confrence Hall, Law Department Himachal Pradesh University
Shimla
Himachal Pradesh
India