WHO Global Walk the Talk: The Health for All Challenge
Get ready for the 4th edition on 21 May 2023!
The Walk the Talk: Health for All Challenge returns on Sunday, 21 May 2023 to Geneva, Switzerland to provide a healthy kickstart to the Seventy-sixth World Health Assembly.
This year, the fourth edition of Walk the Talk coincides with WHO's 75th anniversary year and provides an opportunity to promote solidarity and to get moving for physical and mental health.
WHO is joining with the UN family, Member States, athletes, local sports clubs health partners and the Geneva community to celebrate the importance of healthy lifestyles and demonstrate measures to safely conduct public events.
This in-person event will invite participants to run, walk, use your wheelchair, or move in any other way over two routes: 3 km and 4.2 km. People of all ages and abilities will gather at Place des Nations from approximately 7.30am, when fun warm-ups start, before the 8.30am official opening, 9am start of the event, 10am youth-focused discussion panel and 10.30am closure.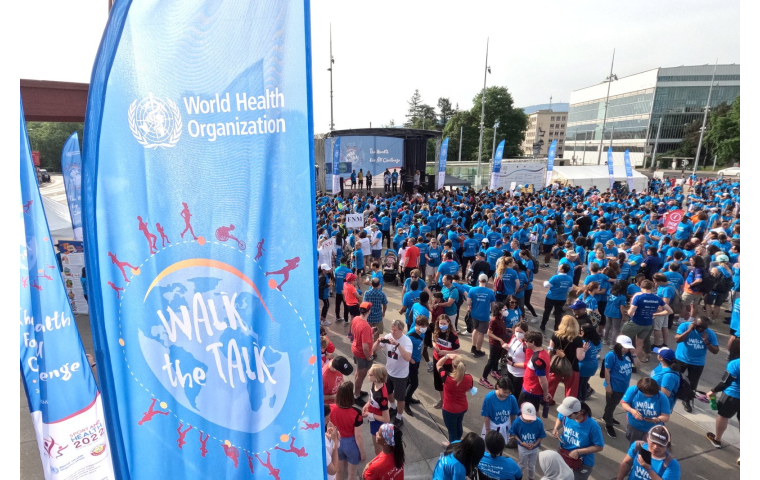 Place des Nations
1202 Geneva
Switzerland