The landscape of health has seen a dramatic shift over the past few decades, with noncommunicablediseases (NCDs) coming to the fore as a significant health challenge, particularly in low- and middle-income countries. At the Tanzania Non-Communicable Diseases Alliance (TANCDA), we recognize theurgency of this issue and have dedicated ourselves to advocating for awareness of underlying riskfactors, prevention, early diagnosis and better NCD care, thereby bridging the existing gaps in access,affordability, and quality of care.
With the alarming rise in NCDs and the numerous barriers in accessing quality and affordable healthcareservices that people living with NCDs face, we also perceived an urgent need for an advocacy agendathat would amplify the voices of those affected. It became clear that a comprehensive and well-articulated advocacy agenda was essential to highlight these issues, consolidate demands, andencourage effective policy responses. Such a document was required not only to outline the struggles ofpeople living with NCDs but also to propose actionable recommendations to improve NCD care.
Better care begins with listening
In 2020, with the support from the global NCD Alliance, we began work to develop it. The journey towards better NCD care began with understanding the lived experiences of those directly affected by these conditions. We took a deep dive by involving voices of people with lived experiences of NCDs. Tanzania NCD Alliance brought together over 200 people living with NCDs, including care partners, who identified their needs, challenges, and priorities in relation to NCD prevention and control in the country. The Tanzania Advocacy Agenda was built through community conversations, focus group discussions and in-depth interviews. From grappling with the high cost of essential medicines to the hurdles of reaching well-equipped health facilities, these insights gave us a raw, authentic perspective of the NCD landscape.
Completed in 2021, the agenda highlights key issues like the need for better access to essential medicines, for more well-equipped health facilities, for comprehensive health insurance, and the urgent need for effective health policies addressing NCDs. Importantly, it underscores the crucial role of people living with NCDs in the decision-making process regarding health policies and services.
Advocacy in action
This document was envisioned as a powerful tool to amplify the voices of those affected by NCDs, illuminating their struggles and hopes. But it is more than just a catalogue of challenges; it is a blueprint for change, outlining key actionable recommendations for improving NCD care.
 
Image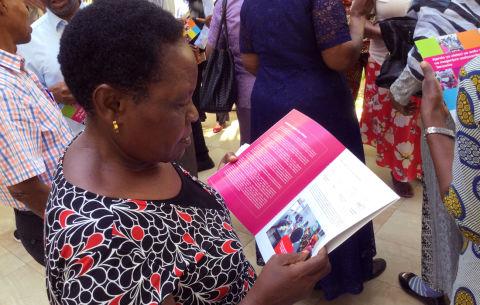 The Tanzania Advocacy Agenda has been presented at numerous stakeholder meetings, successfully influencing dialogues and decisions around NCD care. The Agenda was used to play a crucial role in persuading the government to include NCDs in the universal health coverage (UHC). Once UHC is implemented in our country, it will mark a significant victory for us and the many Tanzanians it will benefit.
The importance of the Advocacy Agenda cannot be overstated. It not only articulates the struggles and challenges of people living with NCDs but also proposes a strategic roadmap on how to address the major issues, including healthcare access, affordability, and quality of care.
At TANCDA, we are aware of the long road ahead. However, with our ongoing advocacy work and the dedication of our team and community, we are optimistic about the journey towards an improved landscape for NCD care in Tanzania.