Image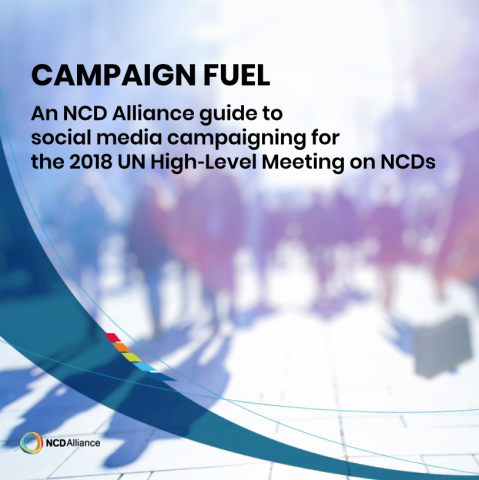 Are you ready to amp-up your social media activity and engagement to add momentum to ENOUGH, the campaign around the High-Level Meeting on NCDs?
Campaign Fuel – An NCD Alliance guide to social media campaigning for the 2018 UN HLM on NCDs has been developed to help members of the NCD civil society community, such as NCD alliances, members and people living with NCDs, join the campaign to demand meaningful change in the lead up to the 2018 United Nations High-Level Meeting on NCDs.
The resource includes all the social media hashtags, handles, resources and clickable suggested messages that you need to get started and add some fuel to the fire. There's also just enough background information to help you plan, strategise and activate further digital advocacy over coming months.
What are you waiting for? Check out the interactive guide or download a full version via the links below and get social with #enoughNCDs!